CHECKLIST - DOWNLOAD FOR FREE
Mobile-Enabling YOUR Photo Products
A checklist complementing the white paper 'Identifying the Optimal Route to Mobile-Enabling your Photo Products'
Faced with numerous options for creating a mobile-enabled photo product offering, retailers must select the route that makes the most sense for them. Choosing the best path to mobile-enabled photo products is a decision that needs careful consideration, and several factors come into play during the evaluation process. The checklist below maps out six key considerations organizations need to evaluate as they explore how to move forward with their project.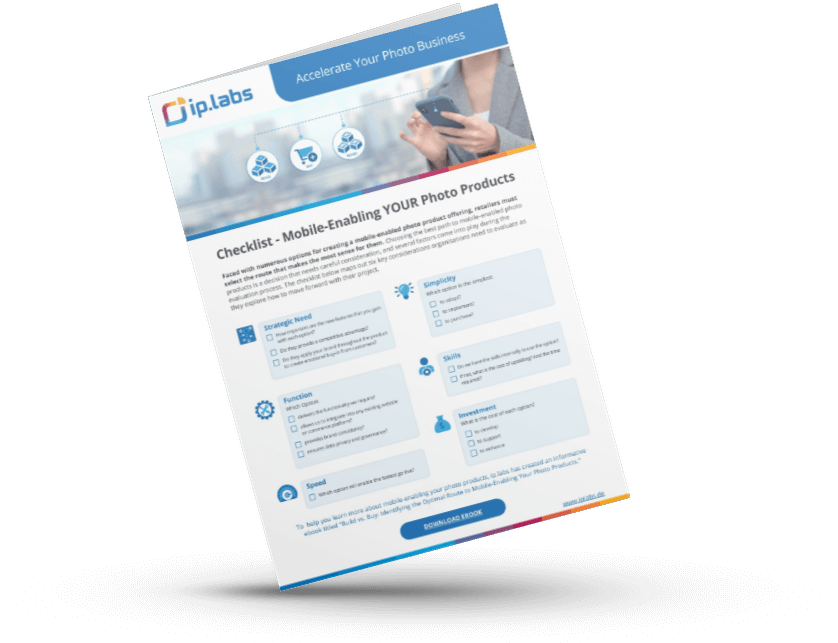 DOWNLOAD YOUR CHECKLIST HERE FOR FREE
Use this checklist on its own or as supplement to The Buyer's Guide: Identifying the Optimal Route to Mobile-Enabling Your Photo Products
For us, satisfied customers are the most important thing. They love creating their photo products with ip.labs' easy-to-use software.
- Tanja Hennes, myFUJIFILM